Hello Eagle City Winery Friends,
We've been busy getting ready for our annual Open House (June 8-9) and are looking forward to reconnecting with our returning friends and getting to know many new ones. Our award winning wines are winning new fans and more retail outlets are carrying them. If your favorite wine store isn't carrying Eagle City Wines, please ask them and let us know so we can follow up.
Our vines are looking healthy and we encourage you to stop out for a free wine tasting. Of course, you're welcome to bring a picnic and enjoy a bottle of wine too.

Hope to see you soon,
Ken & Carolyn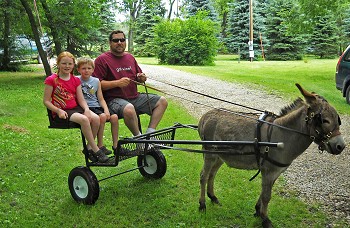 OPEN HOUSE -- Our annual Spring Open House is scheduled for June 8-9 (1pm to 5pm). Free wine tasting, snacks, live music, tractor trolley rides in upper Eagle City Park and donkey cart rides behind EC with the winery mascot. Bring your friends for a great afternoon of great wine and fun entertainment.

New Locations to Find Eagle City Wines:
Dubuque: Hy Vee Wine & Spirits, Asbury Plaza

Sac City: Homestead Farmers Market 2924 Rolf Ave.

Spirit Lake: The Wild Rose Inn of Okoboji, 2625 41 St.

West Des Moines: Wines of Iowa, 411 Railroad Pl.
Find Eagle City wines at many Iowa locations: http://eaglecitywinery.com/ - click on the Retail Outlet tab.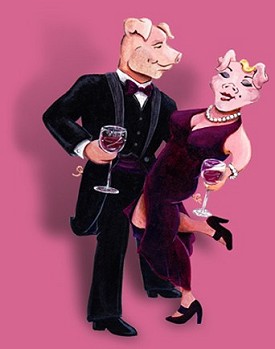 Wine Tastings Near You -- Help us support our retailers and try our wines!<![if !supportLists]><![endif]>
June 1, SWINE, 4 to 8 PM, Ankeny, DMACC

June 8 & 9, Eagle City Winery Annual Open House, 1 to 5 PM

June 16, Altoona Wine Tasting, Todd Valley Golf Course, 1 to 4 PM

June 22, Wines of Iowa, West Des Moines, 1 to 4 PM

June 29, Shay's Tea Room, Newton, 4 to 6 PM

July 20, Laurens Wine Festival, 11 to 4 PM

July 26, Zearing Days, Wine Tasting, Tennis Courts, 5 to 7 PM

October 5, Harvest Festival


FACEBOOK - "Like" us on Facebook, share your memories and photos. Find us here: http://www.facebook.com/EagleCityWinery


Wine Update: Out of Edelweiss and low on Eagle City White
.