Hello Eagle City Winery Friends,
With spring in the air, warm breezes blowing through our vineyard and the release of our newest wine - Strawberry Wine - about to be available later this week, we're excited for what this summer wine season will bring.
If you haven't visited us in a while we'd love to have to stop by, try our wines, stroll around our vineyard and enjoy a bottle on one of our picnic tables. It's easy to sit back, relax and enjoy yourself at Eagle City Winery.
We've also returned to our normal business hours. Open Tuesday-Saturday: 10am to 5pm; Sunday: 1pm to 5pm; and closed Mondays.
Hope to see you soon!
Ken & Carolyn
SPRING HOURS: We're back to our normal business hours. The winery is open Tuesday through Saturday from 10am to 5pm; Sunday from 1pm to 5pm; and closed on Mondays. Call 641-648-3669 if you have questions.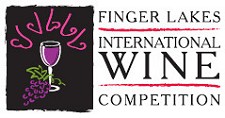 AWARD WINNING WINES: The Finger Lakes International Wine Competition is the second largest wine competition in the United States. Wines from all over the United States and across the world are judged at this competition. Eagle City Winery earned recognition for two of our wines this year. We're proud to announce our Black Currant wine earned a Silver Medal and our Eagle City White wine earned a Bronze Medal.
WINE UPDATE: This year we've got two brand new wines for you to try!
Our Harvest Blend, released less than a month ago is a lively and delicious wine made with grapes, cranberry and rhubarb. If you're a fan of easy-to-drink, bright and fruity wines -- you'll love Harvest Blend!


Ready for summer? Our Strawberry Wine is available NOW! This is the real-deal, made from juicy, red, ripe delicious strawberries. Our Strawberry Wine is a medium sweet wine made from fresh strawberries and is a wonderful taste delight.


VINEYARD UPDATE: Whew, what a long, long winter! Each year before the buds break we head out to our vineyard and prune the vines. We look over each plant, trim back last year's canes near the cordon, the main "branch" of the grapevine, thus allowing new and fruitful shoots to grow. If you've never seen a freshly trimmed grapevine you'd be surprised at how much of the vines are removed. Our vines will be fully pruned soon.
WINE TASTINGS: Help us support our retailers and try our wines!
April 6 - Algona, IA: Waters Edge, 2 to 4 PM

April 11 - Story City, IA: Story City Mall, 6 to 9 PM
NEED EVENT SPACE? Need a venue for your upcoming special event, wedding rehearsal, reception, reunion or party? Eagle City Winery has facilities and space available to rent. Please visit our website: www.eaglecitywinery.com or call 641-939-7755.
NEW RETAIL OUTLETS: You can now find Eagle City wines at these fine retail locations. Visit: www.eaglecitywinery.com and click on "Retail Outlets".
ONLINE STORE: Want to ship Eagle City wines to friends across the country? We currently ship our wines to 18 states across the US. Give your family and friends a taste of Iowa by sending them a bottle or two today!
Check out our online store: https://www.vinoshipper.com/wines/eagle_city_winery
DID YOU KNOW: Eagle City Winery is the third oldest winery in the state of Iowa?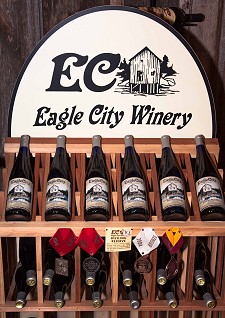 EC WINES IN IOWA: Does your favorite wine store carry Eagle City wines? You can help us find new homes for our wines, simply by dropping us a note winemaker@eaglecitywinery.com or posting a note on our Facebook page.
You can find Eagle City wines at many Iowa locations: http://eaglecitywinery.com/pages/ - click on the Retail Outlet tab.
FACEBOOK: "Like" us on Facebook, share your memories and photos. Find us here: www.facebook.com/EagleCityWinery
Thank you for your business and we hope to see you soon!